The CORE Project
The CORE Project (CORE) is managed by UCL's Economics department. CORE provides online open­ access educational material on economics and is being piloted at many universities worldwide including UCL, KCL, and Birkbeck. This project is a fantastic initiative to improve upon conventional text book learning by making the most of web design and development technologies.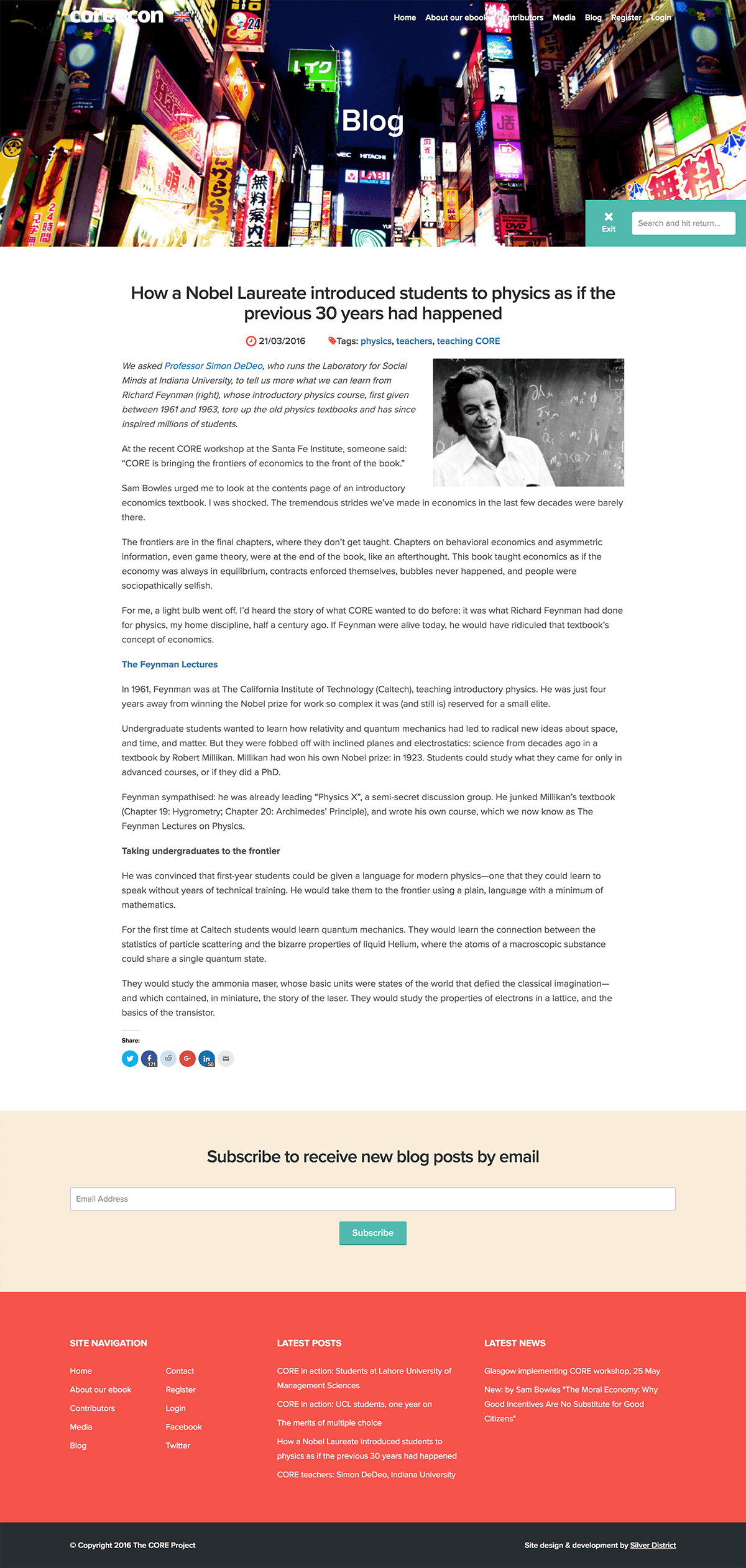 Student and teacher accounts
Registration is a quick and simple process. Students can login to view the e­book, download material, and test themselves on numerous quizzes. Teachers have access to a different set of downloads.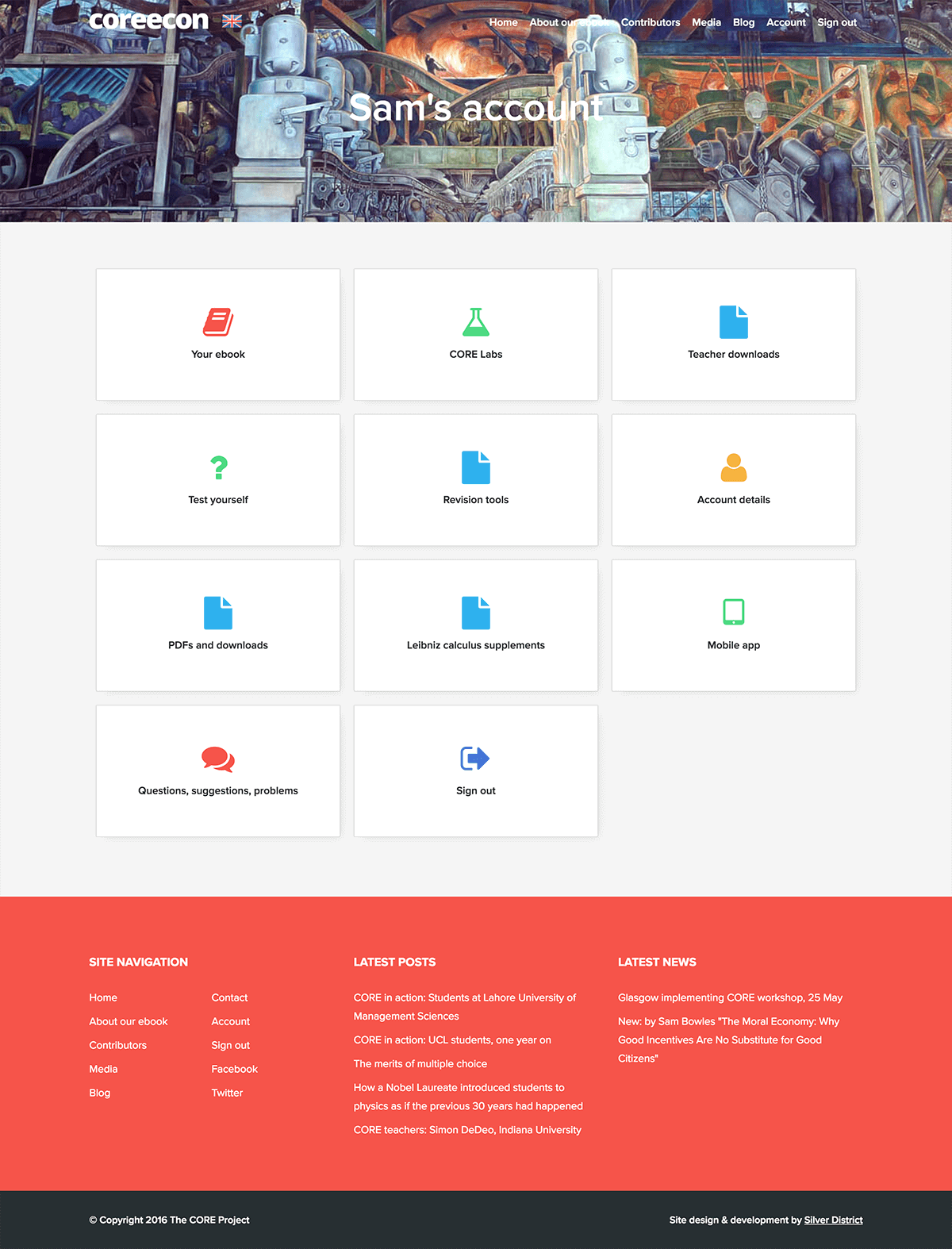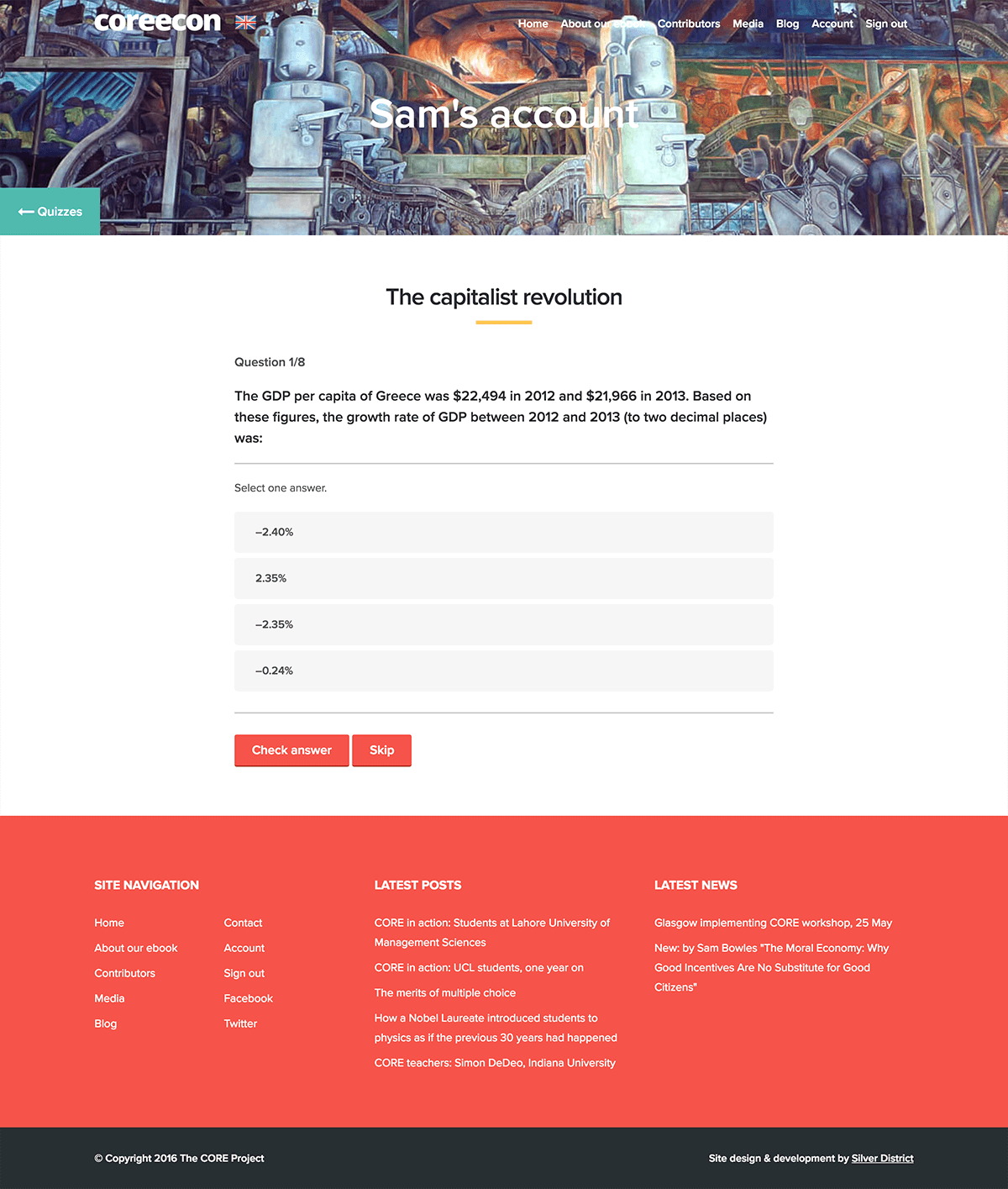 CORE Labs
A selection of teachers have access to 'CORE Labs' where they can collaborate in online discussions and continuously improve CORE with new ideas. Files such as lecture slides can also be uploaded and shared within this group. These files can be previewed, liked, reported, and are able to receive comments.