About the project
The North London Chamber of Commerce (NLCC) offers a membership service to help local businesses raise their profile and generate new opportunities. We re-developed their original website in order to improve the user experience and encourage online interaction between NLCC members. The new website provides users with functionality such as forums, job listings, email subscription, and event bookings.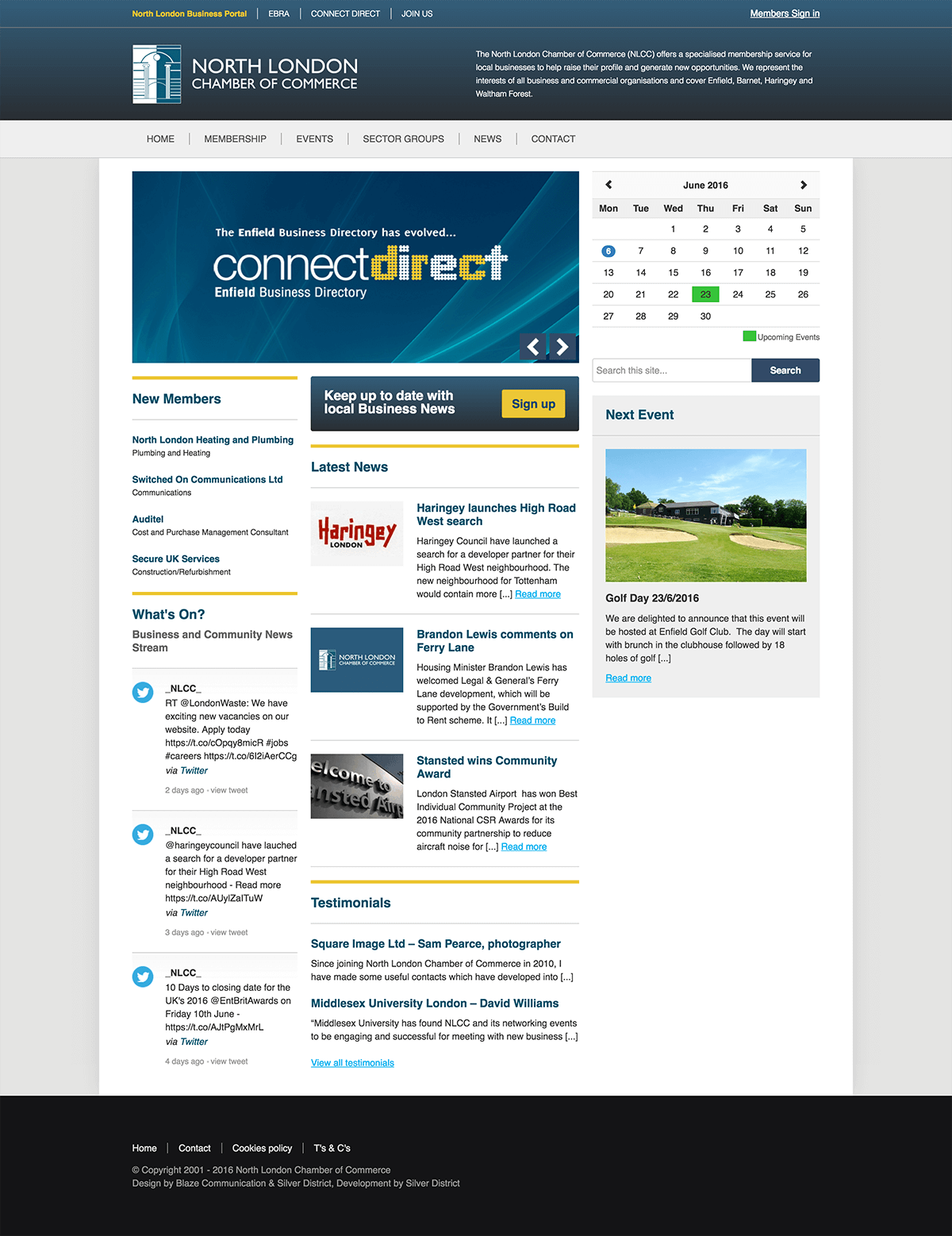 Partner websites
We were also tasked with building new partner websites for the NLCC. This included a link resource for local businesses, and a business directory with location based searching to find the nearest businesses.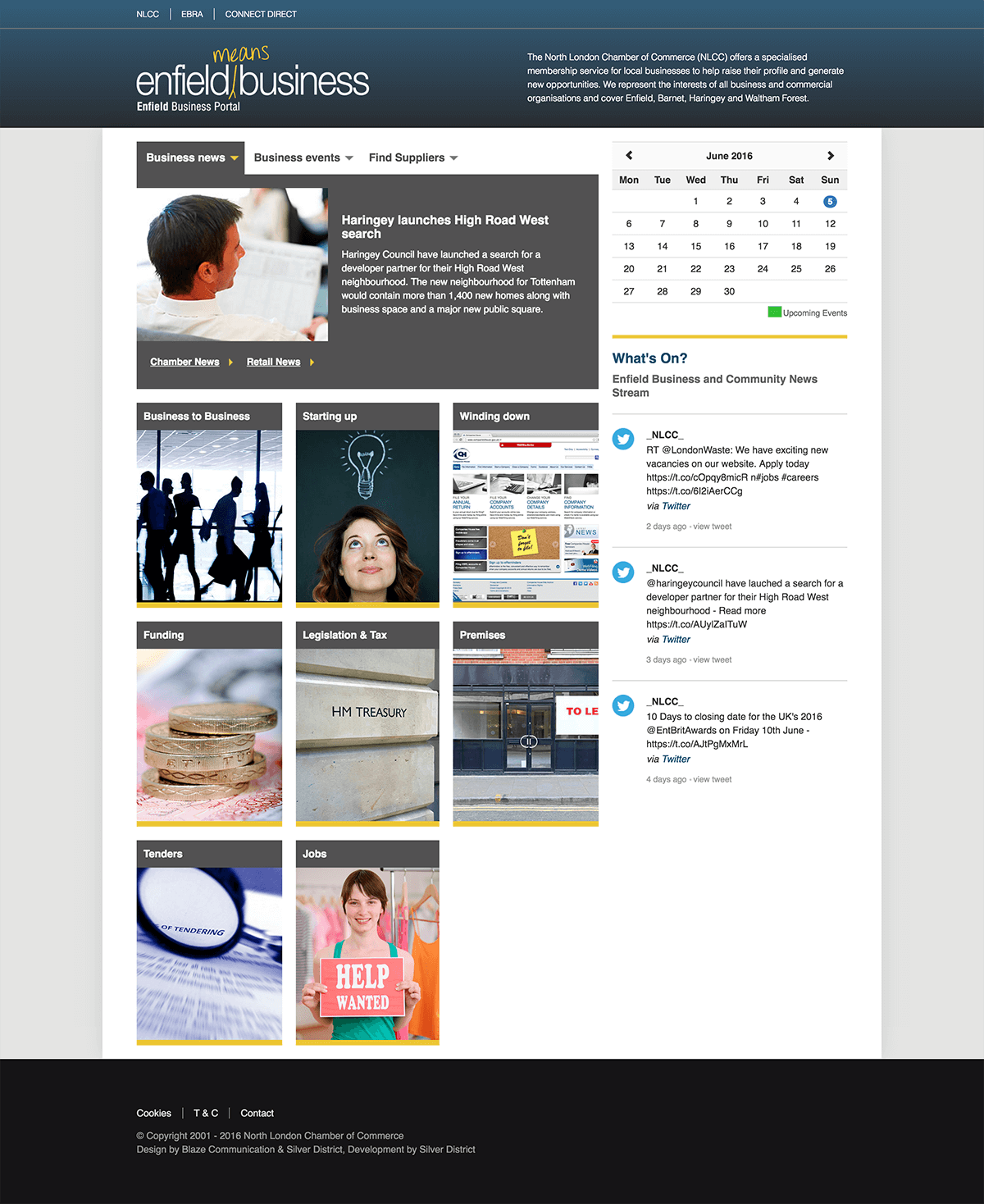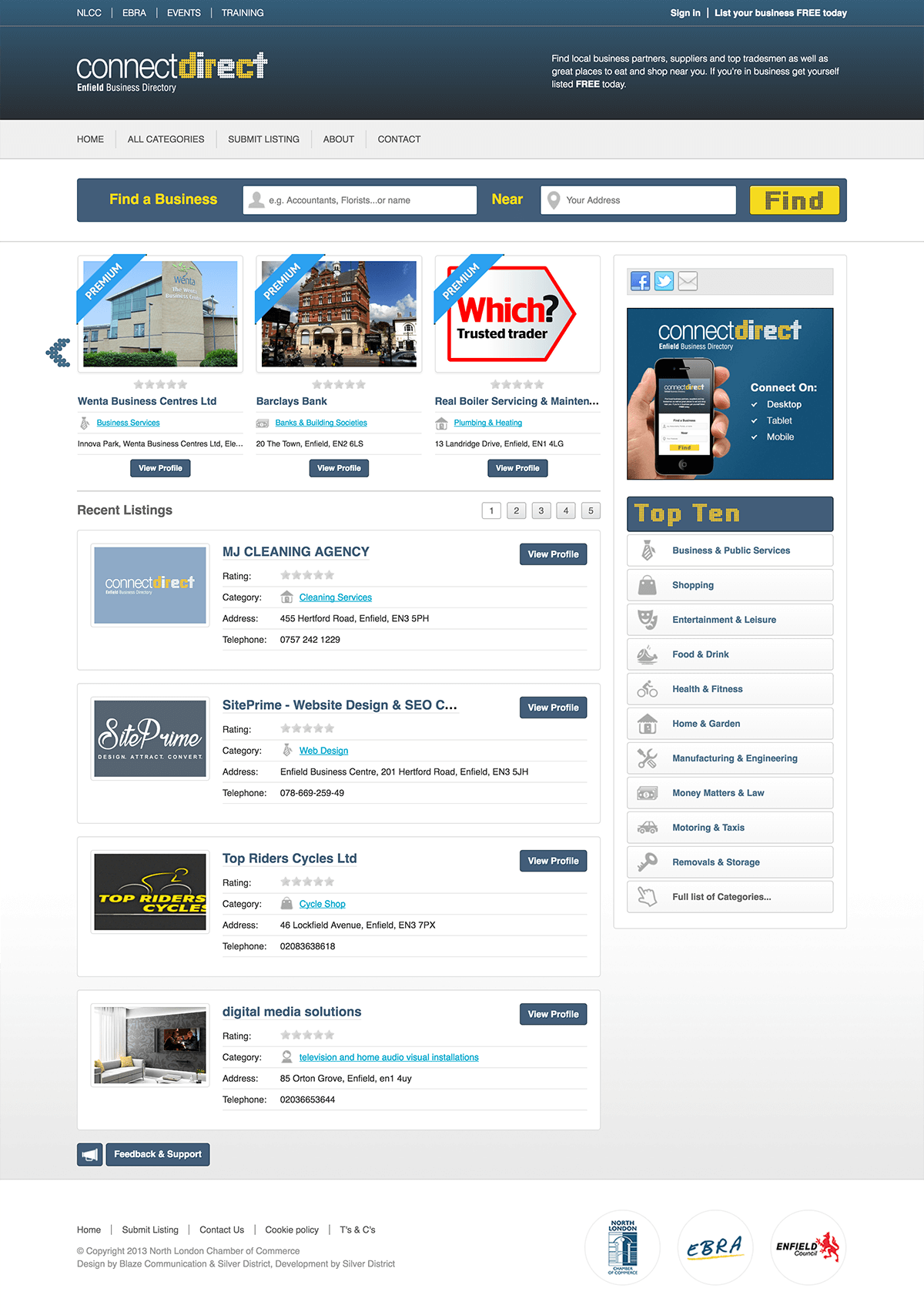 CRM integration
We custom developed a PHP driven Customer Relationship Management (CRM) system and integrated it with their website database. This provided them with an contemporary interface to manage all of their client information and handle invoicing for memberships and events.